10 Things to do in Cincinnati
Ever had chili with cinnamon in it?
You've probably never tried anything quite like Skyline or Goldstar Chili.  While you are in Cincinnati try each style of Chili and see which one better represents Cincinnati!  Here is a link to find a location near you!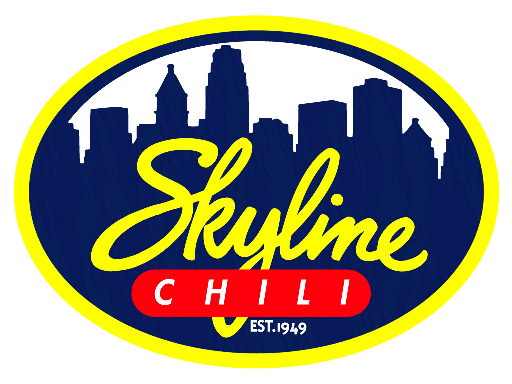 To see what others have said about the two Chilies click on this link Coney Quest.
Ever seen a baby Hippo?
Cincinnati Zoo's Hippo just had a baby in January of 2017 and it is the cutest little thing!
Come check out the Hippos and see the beautiful animals that God has created on this earth!
Ever Seen the Reds play?
If you enjoy baseball, you'll love watching the Reds play in the exciting environment of the Great American Ball Park!  If you want dollar hot-dogs they are at the top of the stadium! Ever had soft chocolate chunks inside frozen ice-cream?
It might sound impossible, but somehow Graeter's Ice-Cream has mastered the art of creating frozen ice-cream while keeping the chocolate chunks soft.  Graeter's Ice-Cream is local to Cincinnati, so don't pass up the opportunity to taste the goodness!  Find out why they have been so successful in their 145 year History!  To find a location nearest to you click this link: Graeters
You'll be walking away saying, "Wow, that was Graeter than any ice-cream I've ever had!"
Ever fallen 26 stories at a speed of 67 miles per-hour!?
Kings Island is one of the most fun attractions in Cincinnati and is a great place to take the family!  Enjoy all the Rides & Attractions that you could ever want to experience in one day!  Especially check out the Soak City water-park if you aren't afraid to get drenched!  Kings Island
Ever walked across a Bridge?
Probably not one like this! Take a walk across the Purple people bridge in Newport, Kentucky, where a splashy indoor-outdoor entertainment complex called "Newport on the Levee" includes the top-notch Newport Aquarium!
HISTORY
"The bridge first opened on April 1, 1872, under the name Newport and Cincinnati Bridge, and was Cincinnati's first railroad bridge spanning the Ohio River. Over the course of the next 35 years, the bridge would be retrofitted to accommodate streetcar, pedestrian and automobile traffic.
In 1904, the bridge was renamed the L&N (Louisville and Nashville) Railroad Bridge, and this name remained until the bridge was rehabilitated and re-opened as a pedestrian-only bridge in May 2003.
The bridge was closed to railroad traffic in 1987, and later closed to automobile traffic in October 2001 after years of neglect and deterioration.
On April 17, 2001, the L&N Railroad Bridge was listed on the National Register of Historic Places.
In late 2001, the city of Newport, Kentucky, and Southbank Partners, an economic development group, used $4 million in state funds to restore the bridge. When it was time to decide on what color to paint it, a variety of options were explored. Computer-generated images of the bridge were shown to participants in more than a dozen focus groups, all of whom picked the color purple as a top choice. It was soon coined the "Purple People Bridge" by area residents.
The bridge provides convenient access to the "Newport on the Levee" development in Newport, Kentucky, as well as downtown Cincinnati.
In 2006, it became possible for the public to cross the bridge via its superstructure wearing appropriate safety gear. There are similar bridge climb experiences in Australia and New Zealand.
Citing lack of funds and low attendance, the Purple People Bridge Climb closed on May 23, 2007."
Ever looked over a city while standing 49 stories off the ground?
The Carew Tower is the second tallest building in Cincinnati, but it is still the highest elevated building around!  If you go to the Observation Deck on the 49th floor you can have a panoramic view of the region around you!  There is a fun gift shop and over 25 shops, restaurants and other amenities in the tower!  Check out the Carew Tower!
Ever wanted to learn more about Rosa Parks?
Check out the National Underground Railroad Freedom Center for an educational day in Cincinnati.  Find out how and why so many risked their lives for their freedom.  Go to the Freedom Center to learn more!
ALSO, on the 4th floor of the Freedom Center, the LDS church sponsors a Family Search Center open to the public Tuesday through Saturday from 11:00 till 4:00 all year.  Consultants are from the area as well as the LDS church. Patrons come from all over the US and the world so there is a rich association with different cultures.   What a great opportunity!
Ever been to The Church of Jesus Christ of Latter Day Saints?
If you are around on Sunday, you should go visit one of the LDS churches with your family to see what they are all about!   To find a location near you visit: Locations near you
Here is a video that the Church has recently produced about how to overcome family challenges
10. Ever done a service project?
If you'd like to do a service project with your Family and have an uplifting experience while helping others, check out Just Serve while you are in Cincinnati!  As you serve your neighbor you begin to feel the love that the Lord has for them and your heart will expand.
Here is a success story from one of the service projects!
"On January 16, 2017, 200 volunteers showed up at Martin Luther King Park in the City of Long Beach, California. This benefited the City of Long Beach by providing park beautification, painting, planting gardens, and beach cleanup."
"The Leadership Long Beach organization sponsored the event along with the City of Long Beach. The Long Beach Fire Department cooked pancakes on a giant griddle. Long Beach Vice Mayor Rex Richardson and City Councilman Dee Andrews addressed the volunteers along with The Rock Christian Fellowship Founder and Senior Pastor Gregory Sanders, and thanked everyone for carrying on the vision of Dr. Martin Luther King of serving one another. The volunteers included families, youth groups, Boy Scout Troops, faith based groups and many others. Our group of about 40 painted the park benches, curbs and fences. At the conclusion of the service project, we gathered as a group, which included many children. A member of Leadership Long Beach facilitated a discussion on why it is important to give back to the community and join together as community members. The children read a variety of quotes of quotes on service by Dr. King. This opportunity to reflect was the most enjoyable part of the day. Those who came said "I felt a need to give back to my neighborhood and community." This annual event is something you should not miss next year. Dr. King would have been very pleased."