'New Zealand' probably dreams up visions of huge snow capped mountains, sheep covered rolling fields and fierce looking local tribes with tattooed faces, who war-dance in a pit surrounded by flaming torches.
But in the best possible way, The MTC couldn't be further from that vision.
There are few people who know more about the New Zealand MTC than myself. It's been like my second home for the past five years and I've loved it. I trained thousands of missionaries, hired the best possible teachers and helped to implement every program that any missionary is apart of. I literally watched the current building be built from foundation up. And right here I'm going to give you in inside scoop, the low-down on how that place ticks, so you can get the best out of your short stay there.
Arrival
On arrival you'll be greeted at the airport by one of the MTC drivers. The facility is just a 15 min drive from the airport. On entering the building you'll be greeted by the MTC president and/or his wife. You will then receive all the information you need, your badges and meet your companion who will be with you for the duration of your stay.
Things to take
There is no shop or shopping day, so take your wash bag and stationary with you. New Zealand has a 230 V current. Most camera chargers work every country so voltage shouldn't be an issue. But we do have a slightly different socket here so you'll need an adapter. Here's a photo to show you.
Facilities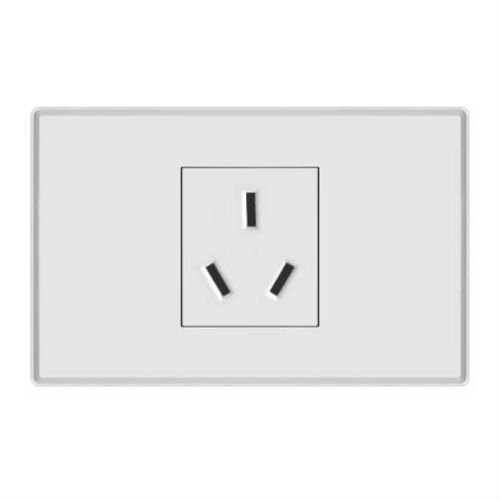 The MTC was purpose build a few years ago, so the building still has that 'new' feel to it. The bedrooms sleep six missionaries and have one shower, one basin and one toilet per room. (designed cleverly that all three bathroom facilities can be used privately at the same time). The MTC also has free washers dryers, irons and boards and missionaries do there own washing. Vending machines (so get some New Zealand coins) and a dry cleaning service (at your own expense).
Missionaries there
Most of the missionaries there come from the countries of Tonga, Samoa, New Zealand or Australia. It's about 60% likely that you'll have a companion who speaks english as a second language. Americans can sometimes make up 30+% of the 60-80 missionaries in intake (or group we have who arrive and leave together). Sometimes they will only make up 5-10% of the intake. There are also missionaries who come from Tahiti, Papua New Guinea, Kiribati, Vanuatu, Fiji, the Marshall Islands and the Cook Islands. Every intake there will be one or two missionaries from Asia and Europe. It would be advantageous to learn 'hello', 'how are you?' in Tongan and Samoan for any of the Pacific, NZ, Aus missions. 
Classes
Much the same as with any MTC, the classes are standard around the world. The classrooms are about twice the size of the classrooms at the Provo MTC and are all state of the art. You will likely have two or possibly three teachers who come from New Zealand, Tonga or Samoa. Teaching staff who speak english as a second language have a high level of English and lots of local knowledge.
Sport 
Almost every day you get the opportunity to play sport in the chapel across the road from the MTC. Basketball and Volleyball are the main sports. Rugby and maybe a spot of soccer in the summer. (Nov-March)
Weather
July-Aug are the coldest months and Jan-Feb are normally be the hottest. It's a humid heat and a damp cold. So even though it won't snow and rarely get below freezing it can feel colder than it is. Summer's rarely get above 28oc (82.4F) but the sun is very strong due to a hole in our O-Zone layer. So, burn time is about four times faster than anywhere else I've ever been. I have english white skin (which is quite white) so on a hot summers day I've got about 12 mins before I burn. So bring some sun screen!
Conclusion
There are so many benefits of coming to the New Zealand MTC. When I was a missionary, I went to both New Zealand and Provo MTC. I loved both, but the  New Zealand MTC was able to offer a friendly polynesian environment, where we all got to get to know each other super well. Having smaller groups gave the teaching staff and the MTC president more one-on-one time with missionaries. It was particularly good to get to know missionaries who came from pacific wide countries.
And that's it! Good luck at the MTC in New Zealand. It's not easy for anyone but I promise that you really do 'get out' what you 'put in'.
Good luck and for more mission tips check out www.missiongeek.net or my youtube channel, https://www.youtube.com/user/missionarygeek
Like me on FB at www.facebook.com/themissiongeek
PREP SMART